When seeking a firm that specializes in interior, you have to look out for one that creates outstanding projects. Also, an interior specialist who can transform the vision you have into spectacular architecture is the one for you. This is what Miguel Rueda Designs offer. Every homeowner who has a dream will see that dream come alive with Miguel Rueda projects. Every project is client-based because only a homeowner can tell what works best. It's the ob of professionals to interpret that vision. 
Miguel Rueda Designs specialise in bespoke mansions, luxury homes, and hotel designs. In the USA, Miguel Rueda Designs remains one of the top Architecture and Interior design firms. 
Related topic : How to arrange a rectangular living room dining room?
Why should you choose Miguel Rueda Designs?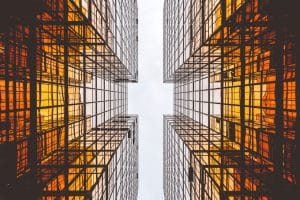 One major reason to choose this firm is that it is a luxury architecture firm that produces exquisite designs. Whether you want grand mansions, hotel resorts, or home ranches, this firm is for you. This is where their expertise lies, but there's more to it. 
Here are other reasons to choose Miguel Rueda Designs:
Related topic : 4 questions to know everything about the day night blind
The specialists take care of the entire project from start to finish. It is a full-service architectural firm that handles the entire project. The beginning, which starts with consultation and planning, is carefully thought out and executed by these design specialists. 
Every project is custom-designed. Once you have an idea and communicate it to the specialists, your dream home will be right in front of you. The specialists discover your taste, style, and preferences. With these, your dream home is successfully executed. 
Every update and progress will be communicated to you because it's your property. More reason for you to know the updates on the progress. 
Miguel Rueda Designs create eco-friendly designs for clients who request them. As much as you want an elegant home with class, there are several eco-friendly designs that the specialists can use to execute this. 
There is an option to render projects from CAD (Computer-Aided Design) to 3-D modeling visualization. Projects can also be shown through virtual touring. This shows how digitally inclined the firm is. 
A Contemporary Architectural Firm 
Miguel Rueda Designs operate on contemporary elements for architectural projects even when there are some antique designs used. Re-surfacing traditional element in a contemporary style is one spectacular skill that this firm possesses. The firm is highly experienced in interior architecture, landscape architecture, and other categories relevant to design processes. 
Being a full-service architectural firm, there are various design stages that clients should know about: 
Consultation: At this stage, the client consults design experts on the vision for the home. This would help the experts have an understanding of the client's needs. 
Agreement: There would be an agreement of payment, work timeline, and project commencement. 
Preparation of design: This stage begins with getting information about project plans. Also, it involves starting the scaled drawings in 2D format. 
Spacing planning: This stage is where the plans begin while considering the 2-D scaled drawings. Plans for furniture space would also begin here. 
Design: After getting the space plan, practical design begins. Some alternative furniture would be used to measure and test the space. 
Documentation: The plans are distributed to contractors at this stage. 
Construction: The major work begins, and you'll be updated on every progress.